Thera Rising got its start in Saint Paul, Minnesota. Since then, it's established a presence across the globe with skilled, enthusiastic trainers in the U.S., South Africa, Finland, England, Switzerland, and Norway.
Want to join the Thera Rising team? Check out our Certification in Workplace Conflict Resolution!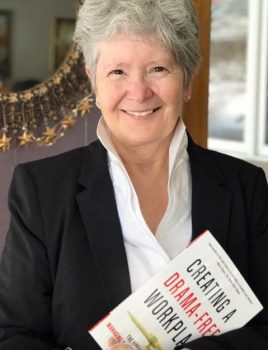 Over the last 35 years, Anna Maravelas has built a reputation for restoring trust, resolving conflict, and improving productivity in organizations and businesses across the globe.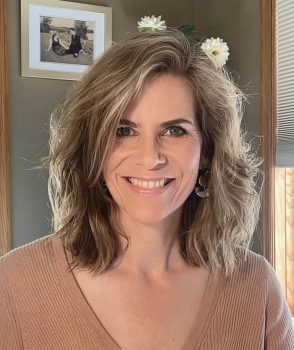 Kalli Matsuhashi
Thera Rising USA
Kalli is the owner of Executive Confidante, and head of Thera Rising. She specializes in family business advising, succession planning, executive coaching, and conflict resolution for individuals and teams to overcome habits of blame.
As the founder of New Dawn Consulting, Dawn aims to support and guide individuals, teams, and organizations in creating cultures where authenticity, inclusiveness, individuality and talent optimization are the norm. Driven by the organization's motto of "One goal. One Passion. Shine," Dawn leverages her personal, professional and lived experiences to foster excellence.

Ben is a research and marketing associate at Thera Rising International. He conducts market and industrial research, collaborates on the development of marketing and design, and writes, researches, and edits articles along with conducting seminars and classes.
Nancy has had a life-long interest in leadership efficacy and has consulted with Thera Rising on several successful conflict resolution projects. Her role at Thera Rising includes partnering with other organizations to disseminate their material, leadership development, and supporting and advancing associate relationships.
Winston has been practicing as a Management Consultant and Training Facilitator in South Africa since 1997. His fields of expertise include relational skills, conflict resolution, leadership development, and labour negotiations and mediations.
Bronwyn specializes in sales and customer service for Owen, Adendorff & Associates (Pty) Ltd. Her sense of "mission" and desire to make a difference in the South African society spurred her to forsake her high sales income in exchange for what she saw as being "work with meaning".
Julie's work with Thera Rising was drawn from a desire to see organizations build stronger cultures of cohesiveness. Over the past 16 years, Julie has been partnering with organizations by coaching employees for excellence in people skills and leadership development.
Leslie Fiorenzo is Director of Employee Assistance Center, West Michigan's oldest provider of employee assistance program services. She has over 30 years of experience as a human resources professional working in the automotive, distribution, and packaging industries.
Mary has more than 20 years of experience in Human Resources with an emphasis in performance management and executive coaching and consulting. She currently serves as Vice President of Human Resources for Ebenezer, Part of Fairview Health Services.
Sue has rich experience in bringing about individual change using cutting edge methodologies and she has been practicing Motivational Interviewing across many client populations since 1993. Sue is nationally sought for her dynamic and highly effective training and coaching skills.
Liz has over 20 years of experience in a variety of human resources roles. Currently she resolves employee relations issues, consults in evaluating and investigating employee allegations, and coaches managers to ensure that their decisions support the organizations culture, values and service behaviors.
Having worked with Anna Maravelas since 2010 as a research assistant, Anna Williams became a certified trainer in 2016. She is excited to see the practical applications of research come to life in Thera Rising's methods and training.
Crystal is the owner of South Creek HR LLC, a human resources consulting firm based out of Fairmont, MN. She has over 12 years of experience as a human resources professional working in the corporate industries of manufacturing, technology, and services.