Associate, Certified Trainer
Winona, Minnesota, USA
Aurea is a Professor of Sociology at Winona State University. She also currently serves as the Director of the General Education Program. Aurea serves on the Board of Directors for Bluff Country Co-op and volunteers at the Food Shelf at Winona Volunteer Services.

Associate, Certified Trainer
Wilmar, Minnesota, USA
Betty Strehlow serves as the Vice President of Academic Affairs and Student Services at Ridgewater College in Wilmar, MN. Her career in higher education began as a faculty member teaching sociology and psychology. Currently, Dr. Strehlow is the chief academic officer and provides leadership for all functions and staff in academic affairs, student services, information technology, customized training & continuing education, institutional research & effectiveness, and college special projects. She guides and oversees college accreditation efforts, new initiatives, strategic planning, and international partnerships. She has conducted and published research on the effectiveness of developmental coursework and on work relationships in colleges. She holds a Bachelor of Arts degree with majors in Psychology and Sociology, a Master of Science degree in Psychological and Human Services, and a Ph.D. in Higher Education Leadership.
When Betty attended a keynote session given by Anna Maravelas (president of Thera Rising), she found the concepts of Anna's message profoundly resonated with her. Several years later when she was exploring avenues to enhance relationships in the workplace, the power of these concepts and their potential to foster growth for employees at all levels of an organization drew her back to Thera Rising's methods. She became a certified facilitator of the program in 2016.

Out Research and Marketing
Durban, South Africa
Bronwyn specializes in sales and customer service for Kingsley Elliot Consulting (Pty) Ltd.
Bronwyn previously was in a full time sales position with a plastic packaging company, generating new business and servicing blue chip customers. Her skill and diligence was such that she was offered the role of Sales Manager. She turned down this offer in favor of marketing the Conflict-Savvy! programme. Her sense of "mission" and desire to make a difference in the South African society spurred her to forsake her high sales income in exchange for what she saw as being "work with meaning".
Bronwyn says that what she found in our material is the "how" of doing relationships in a healthy, mutually beneficial way. Of equal importance, was her realization of the cost of dysfunctional relationships. Living in South Africa, with its Apartheid past, the need for reconciliation is great. To quote Maya Angelou: "When you know better, you do better." Many in RSA do not know better, as they have not been given the tools and skills. Through the Thera Rising material they have the opportunity to learn life changing principles and techniques for reducing conflict and building relationships of trust.
Bronwyn lives in the wonderfully warm city of Durban, RSA. She is married to Winston Owen, with whom she shares two children. Together, they have led various initiatives in and through their local church, including feeding stations, youth work and creative performance art groups.

Associate, Certified Trainer
Fairmont, Minnesota, USA
Crystal Hanson is the founder of South Creek HR LLC, a human resources consulting firm based in Southern Minnesota. After working in corporate human resources of over a decade, she launched an independent consulting business in 2016 to meet the HR needs of small and mid-sized businesses. Today, she assists her clients achieve actionable growth by giving them the time that they need to focus on what's most important – growing their business. Through South Creek HR, Crystal has assisted her clients in everything from setting up compliant and efficient HR processes, conducting HR audits, improving workplace cultures, developing leaders, resolving employee relations matters, leading objective investigations, and providing HR advice and counsel. Crystal earned her Master's Degree in Human Resources and Industrial Relations from the Carlson School of Management at the University of Minnesota.
Crystal first became familiar with Thera Rising's methodologies after reading Anna Maravelas' book How to Reduce Workplace Conflict and Stress. The book was spot-on with the many employee relations issues she had been involved with for years. She realized this program was the solution to help so many businesses struggling with on-going workplace conflict. She became a certified facilitator of the program in 2017 and today, this is still her absolute favorite program to facilitate!
This program is life-changing and I am so grateful that I am able to share it – and know that many individuals are better because of it.

Associate, Certified Trainer
Michigan, United States
After 20 years in uniformed law enforcement, Dave now owns his own consulting company. He has worked with more than 350 agencies around the world as an executive coach, leadership instructor, keynote speaker, and international consultant supporting the law enforcement profession and the communities they serve. He has instructed leadership, law enforcement, and criminology courses in several universities. He has his Masters in Organizational Leadership and a Doctorate in Educational Leadership with a focus on adult learning methodologies.
Dave first became familiar with Thera Rising's course on Conflict Savvy! while working on resolving conflict in a law enforcement agency in Oklahoma. Dave gave his copy of Anna's book to the Chief, who liked it so much he never gave it back. Since then, Dave has purchased several other copies and given them away, never to be returned. He became a certified facilitator of Thera Rising's Conflict Savvy!, Code of Conduct, and conflict resolution programs in 2016, where Anna gave Dave a signed copy of her book so that maybe he would hold on to this one.

Associate, Certified Trainer
Saint Paul, Minnesota, USA
Donna Corbo is a certified trainer in "The Drama-Free Workplace" and has 25+ years of experience working in the private, nonprofit, and government sectors. In addition to offering the valuable services of Thera Rising, she is trained as a Circle Keeper and leads circles that are models of conversation to build understanding and connection, have difficult conversations, and repair harm.
Donna also develops and facilitates relationship, parenting, and wellbeing workshops for partners and parents as a Certified Parenting and Couples Educator through the Gottman Institute.
Donna has known Anna Maravelas for many years and has been impressed by the transformational improvements her work brings to every aspect of people's lives. Parents that attended Donna's relationship workshops requested a similar experience for their workplace. She found that " The Drama-Free Workplace" fits that need, as well as the needs of other business clientele. Donna became a Thera Rising Associate in the fall of 2017.


Associate, Certified Trainer
Saint Paul, Minnesota, USA
Julie Sampson is the founder of Innovative Growth LLC. With over 20 years' experience in group facilitation and coaching, Julie started as a trainer for Dale Carnegie Training in 1998 and worked with some of the franchise's largest clients. The Thera Rising strategies have been an essential foundation in her work with her clients. Her Innovative Growth model has created a pathway for clients to reframe workplace conflict and tension, rebuild healthy group norms and behaviors, and restore workplace relationships and teamwork. The Thera Rising strategies rooted in Neuroscience and Psychology, present a strong foundation for helping people move from conflict and chaos to peaceful, productive working relationships.

Associate, Certified Trainer
Saint Paul, Minnesota, USA
Kalli Matsuhashi, M.A., Licensed Psychologist, is the owner of Executive Confidante, a family business advisor and executive coach. She specializes in family business advising, succession planning, executive coaching, and conflict resolution for individuals and teams to overcome habits of blame.
Kalli is a licensed psychologist, with experience in organization design, compensation, project management, and competency modeling and performance management systems. She has worked for the Hay Group and PricewaterhouseCoopers across Asia.
Kalli was drawn to Thera Rising's methodology because of its coherent approach to understanding conflict and helping people better manage their responses to conflict at work. She has advanced training with the Gottman Institute, whose research on flooding (anger, fight and flight) and negative reciprocity are key elements of Thera Rising's methodologies.

Associate, Certified Trainer
Minneapolis, Minnesota, USA
Karen Borre is a certified trainer in Conflict Savvy! and has over 30 years of experience in organizational development. Karen has used Thera Rising principles and concepts since 1990 in both her practice as an internal and external organizational development consultant and trainer. Borre has worked in a wide-range of industries including insurance, finance, manufacturing, non-profit. Karen's expertise includes Systemic Performance Management, Middle Management and First Line leadership development.

MA, LCMHC
EAP Counselor, Certified Trainer
Concord, New Hampshire, USA
Katie has over 20 years of experience as an Employee Assistance Professional, and currently serves two hospital systems offering comprehensive employee assistance and management consultation and training services. She became aware of Anna's program back in 2013 and has been strongly advocating to bring it to the Concord Hospital system ever since. Due to her passionate advocacy, the hospital now has two certified facilitators in Thera Rising's methods. Katie and her colleague Liz LaBonte have trained several work groups and over 100 employees.
Katie and Liz have also made Thera Rising material available through the University Organizational Development website for employees who are struggling with interpersonal relations both at work and at home, or who are just interested in learning the class's skills and language. It has been transformative for many participants.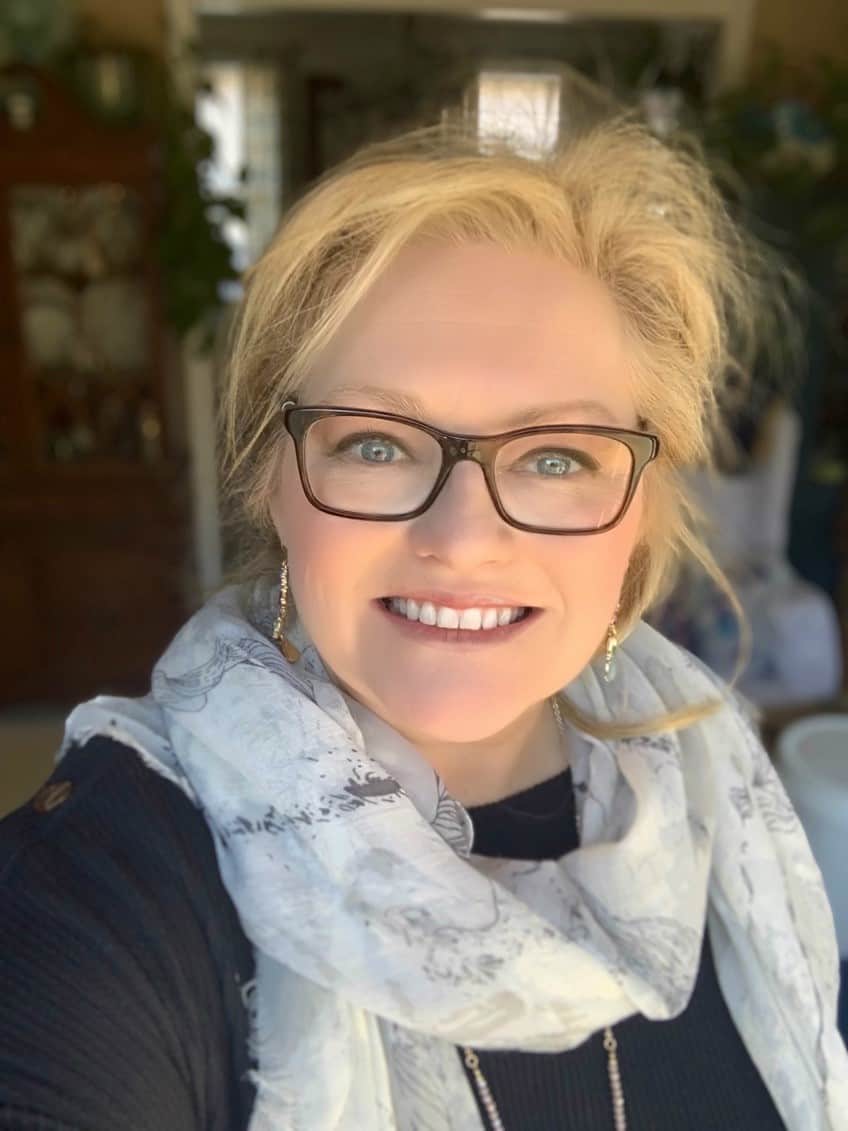 Liz LaBonte, MSHR, SPHR, SHRM-SCP
Associate, Certified TrainerEmployee Relations Consultant
Human Resources
Mass General Brigham
Concord, New Hampshire, USA
This program is life-changing and I am so grateful that I am able to share it – and know that many individuals are better because of it. We have so many unconscious assumptions that end up making life much harder than it needs to be. This seminar helps us shift gears before we inadvertently, and with the best of intentions, shoot ourselves in the foot.

Associate, Certified trainer
Saint Paul, Minnesota, USA
Nhia Vu is a senior Training, Development, and eLearning Specialist in Saint Paul, MN. She has over 10 years' experience as a human resources development professional working in employee development services. Nhia has earned her Master's Degree in Organizational Leadership from Bethel University and holds certifications in Insights Discovery and LEAN Kaizen Facilitation.
When Nhia first became familiar with Conflict Savvy!, it revolutionized her perspective on conflict and she knew it would the same for others. She became a certified facilitator of the program in 2016.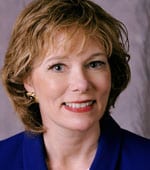 MA, PCC, CPCC
Associate, Certified Trainer
Saint Paul, Minnesota, USA
Pam is an internationally certified executive and leadership coach, organization development consultant, published author, business owner, and MBA/MA management/leadership adjunct professor. She has over 30 years' experience designing, developing, and facilitating personal and professional development coursework, and is certified to administer and debrief several behavioral assessments. Pam is completing her PhD work in Psychology and Education.
As manager of a leadership academy, Pam attests to the immediate application of Conflict Savvy! Pam states, "In 20-plus years as an executive and leadership coach, Ive introduced my clients to a number of conflict management models. Conflict Savvy! quickly become the conflict intervention model of choice."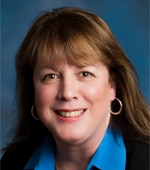 Master of Science—Administration, Business
Associate, Certified Trainer
Detroit, Michigan, USA
Pam Wyess is a certified Executive and Leadership Development Coach and a sought-after leadership trainer and speaker. She works with clients in a variety of fields, including healthcare, manufacturing, government, and higher education.
Since founding Workplace Results LLC in 1997, she's worked with thousands to enhance leadership, communication, and employee engagement. Pam uses a number of professional development assessments and tools, designing customized solutions for her clients' needs.
Prior to founding her company, Pam's work as a police officer, and later as a police Lieutenant, helped polish her conflict resolution skills. She saw first-hand the challenges conflict brought to personal and working relationships and recognized the need for an efficient and effective approach for navigating those often emotionally-charged situations.
Pam is excited to add Conflict Savvy! to her training and coaching toolkit. "Helping people understand the WHY behind conflict is just as important as showing them the HOW of resolving it. The Conflict Savvy! model is a perfect framework to show people how changing thinking patterns—and ultimately their behavior—can positively influence their personal and professional relationships and environments."

Associate, Certified Trainer
Yorkshire, UK
Based in Yorkshire, UK, Paul Norrington is a Certified Trainer with Thera Rising Institute. Paul first hired Thera Rising as consultants many years ago, but is now a freelance consultant himself, offering Thera Rising's products and services in the UK and Europe. He has 15 years' experience of leading a rich variety of corporate-level people development initiatives in an international environment. As well as being a seasoned trainer and facilitation, Paul has a particular passion for using live online learning (virtual classrooms) as a key element of development programs.
Paul is married, has two teenage children, and enjoys cycling, fishing and walking in the Yorkshire Countryside.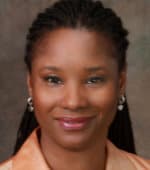 Associate, Certified Trainer
Minneapolis, Minnesota, USA
Shawn is dedicated to helping her clients "enjoy the spotlight." Her unique approach to communication comes from her classical theater training and 25+ years as a professional theater, voice-over, and on-camera actor.
Shawn's 18 years' experience as a communications coach with CEOs, executives, and attorneys of major corporations and law firms has proven invaluable in helping clients focus their thinking, direct how their message is perceived, and transform the way they view being in the spotlight. She is a certified qualified administrator of the Intercultural Development Inventory (IDI), an assessment tool used to build intercultural competency for individuals and groups within organizations. She is also certified in brainskills@work: neuroscience of positive change.
In 2014, Shawn was appointed by the Minnesota Supreme Court to serve on the Lawyers Professional Responsibility Board, and is also a board member of the St. Paul Conservatory for Performing Artists. She is a former board member of the National Association of Women Business Owners, Minnesota Chapter, and has served as a member of the Guthrie Theater's Community Advisory Committee.
Shawn became aware of Thera Rising International after hearing Anna Maravelas speak at a conference. After taking the Conflict Savvy! seminar, she knew that Thera Rising's approach to conflict resolution would be a great addition to her programming, and help her expand and deepen the quality of her customer service. She became certified in 2017.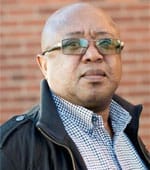 Associate, Certified Trainer
Durban, South Africa
Siphiwe Nkabinde began his career with Unilever, South Africa, during the days of Apartheid. His work ethic and articulate intelligence resulted in him moving into corporate positions that were not common for Black South Africans at the time.
He is presently a consultant and trainer with Owen, Adendorff (Pty) Ltd. He specializes in Employee Relations and Conflict Management at the shop floor level. His fluency in English and isiZulu enable him to successfully mediate many "Management-Employee" conflicts. He has found the principles and techniques of the Conflict Savvy! workshops very helpful in both his work life and personal life. In fact, within 24 hours of being exposed to the concepts he was amazed at how effective they were at addressing long-standing conflict situations. His short, Zulu version of the program has helped Union Officials and Shop Stewards enjoy less conflict and stress whilst carrying out their duties.
Siphiwe also works part time as a Human Resources specialist for two non-profit organisations where he has been tasked to put in place Human Resources systems.
Siphiwe has extensive community involvement through the Methodist Church, for whom he chairs a number of groups and ministries. He is also a Board Member of the KwaMashu Child & Family Welfare Society that operates in and around KwaMashu, a large "Township" northeast of Durban, South Africa. He is active as a Lay Preacher on the Methodist preaching circuit and an excellent choral singer.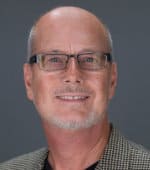 L. L.P., M.A.
Associate, Certified Trainer
Grand Rapids, Michigan, USA
Steve Gainey is a certified trainer in Conflict Savvy!. He has over 25 years experience working as a therapist in mental health. Steve has a Master's in clinical psychology and is a certified Advanced Alcohol and Drug Counselor and certified Acupuncture Detoxification Specialist. He is a graduate of a 3-year training in Integral Psychotherapy: a proactive approach to making lasting personal changes. Steve has worked at Employee Assistance Center for over 9 years, working with human resources on workplace conflict. Looking for innervated ways to work with individuals, teams and companies, Steve has found this approach is an exciting and solution-focused way of working with conflict.

Associate, Certified Trainer
Saint Paul, Minnesota, USA
Sue EckMaahs is a certified trainer in Conflict Savvy! and has over 20 years of experience in evidence-based practices in corrections. Sue has rich experience in bringing about individual change using cutting edge methodologies and she has been practicing Motivational Interviewing across many client populations since 1993. Sue is nationally sought for her dynamic and highly effective training and coaching skills. She is an expert in evidence-based practices, particularly in corrections; a background that has provided rich experience for applying and coaching "change-gentry" across many client populations and agency settings.

Associate, Certified Trainer
Helsinki, Finland
Joining us from Helsinki, Finland, Tapio Sirén is the second international trainer certified in Conflict Savvy! He holds a Master of Science degree in electrical engineering and is truly a global citizen having studied, worked and lived in Australia, Japan, and South Africa and finding himself at home in different cultural settings. In addition to conflict management, his fields of expertise include strategic and scenario planning, competitive analysis, and business development.
BA. Hons (Cum Laude) NU
Associate, Certified Trainer
Durban, South Africa
Winston Owen is a certified trainer in Conflict Savvy! based in South Africa. Winston's clients have described the contents of the programme as being "effective because the principles and techniques are simple and practical." Winston has been practicing as a Management Consultant and Training Facilitator in South Africa since 1997 and was accredited as a Thera Rising facilitator in 2009. His areas of business experience and expertise include: conflict resolution, relational skills, leadership development, transformation strategy, and school governance. In 2020, he joined with the DigiCentral Group of companies, where he has been involved in business development and the digitisation of education, learning and development. In his spare time over the decades, Winston has found pleasure in entertaining people as a musician, actor, video creator and stand-up comedian. There are some that say that he is an accomplished public speaker. However, his (vicarious) claim to fame is that the guest speaker at his University Graduation was Nelson Mandela. Inspired by the great leader, Winston went on to achieve an Honours Degree, Cum Laude, in Political Science. He resides in the warm city of Durban, South Africa with his wife and two children. He also has a cat of dubious repute and another that is like a dog.